Announcement: The 0by25 Initiative for AKI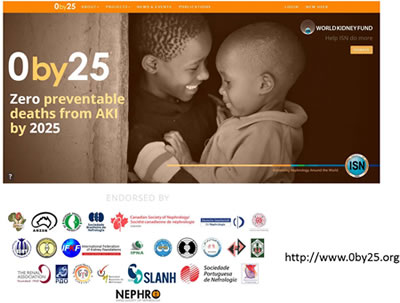 Dear JSN Members,
We are deeply grateful for your support of our international activities in the field of nephrology.
We are pleased to inform you that the 0by25 Initiative, a GLOBAL SNAPSHOT Project, was successfully held from September to December, 2014,under the leadership of International Society of Nephrology in order to clarify the present situation of AKI in the worldwide community.
As for the commitment of Japanese Society of Nephrology, Dr. Kent Doi, a member of Global Liaison Committee, was in charge of data analyses.
Sincerely yours,
Global Liaison Committee
Masaomi Nangaku